CBS Sunday Morning Features Chillicothe
July 5, 2013 C-T News
Today in History: Commercially-sliced bread was first introduced in Chillicothe, Mo., on July 7, 1928.
The town of Chillicothe is poised for national attention this weekend as CBS Sunday Morning plans to feature the invention of sliced bread in its "Almanac" segment this Sunday, July 7. CBS Sunday Morning with Charles Osgood is the No. 1 Sunday morning news program on television. The program was recently honored with its first-ever Daytime Emmy Award for Outstanding Morning Program.
Each CBS Sunday Morning with Charles Osgood features an "Almanac" segment, which highlights an anniversary or key date in time that coincides with the weekly broadcast. "The goal is to find something quirky, or different, as a way to share some information with viewers they might not already know," said a CBS Sunday Morning spokesperson. "In this case, the anniversary of sliced bread fell on the date of the next broadcast and it made for a great topic for an 'Almanac' segment."
The Chillicothe Constitution-Tribune forwarded historical photographs to the show for possible use in the broadcast. "As you know, every inventor since has had the task of creating 'the greatest invention since sliced bread,'" the show's spokesperson said. "This week's 'Almanac' will be a fun way for viewers to learn about the invention."
The "Almanac" segment comes early in the show and most likely will be within the first half-hour. The spokesperson stated that schedules are subject to change. CBS Sunday Morning airs Sundays at 8 a.m. CST.
---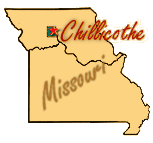 Return to Top
Close This Window
Print This Window
---